So. Here's the deal, guys. I worked late tonight, it was 96 degrees, the humidity was something fucked up like 278% (people were
boating
in the
sky
), and quite frankly, I'm exhausted. I mean, I've got those crippling yawns that consume every bit of available muscle energy and that you have to take conscious effort to recover from.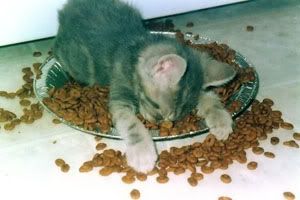 In other words, tonight's FFR is going to
suck.
In fact, it's not even going to be a Five; it's going to be more like a One. The Friday One. I didn't even convert it to mp3. This has to be a record.
This is one of those beautifully introspective songs that you know is completely dangerous, but you listen to it a lot
anyway
because you're a
masochist.
Oh, it's also gorgeous.
The Pineapple Thief
-
"Different World"
(m4a|9.95MB)
E-mail us at fridayfiveradio@gmail.com if you want to l ... mnleh ... zzzzzzzzzzzz.